Juin et Juillet 2015
Our first puppies who left us was Alwyn and Hopper. One week later, our young ladies Ellie and Lena went to their new lives.
All their families fell in love immediately with them. They found affectionate puppies, calm, clever and easy to train… Lovely beardies…
Cerydwen has some difficult to accept their absence. She missed them a lot! During 3 days, she walked and cried around with a little toy in her mouth. We were sorry to see her doing that. She was really very sad despite our cuddles and walks.
We went with her on our dunes, the place which cures everything! The sea wind blew her sadness away, and hopefully, she found her "joie de vivre"!...
Elodie, Norman and Lukas left us later. They have to wait the rabies vaccine, and 21 days after, they could travel to Germany, and Spain! They stayed with us 15 weeks! A lot of joys, and a lot of work too…
These three pirates fast forgot their brothers and sisters, but it was because they are very busy! See for yourself!
Gardening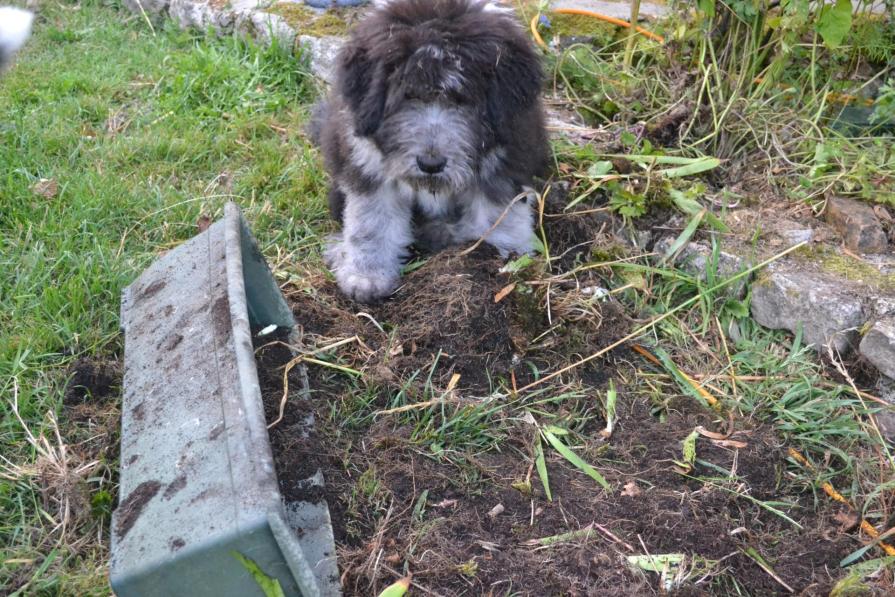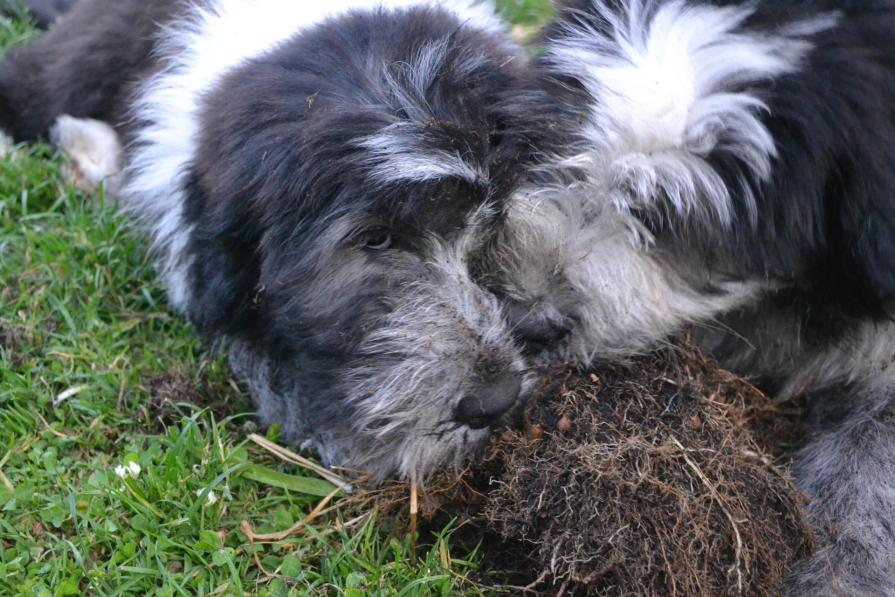 Reading (gardening mag')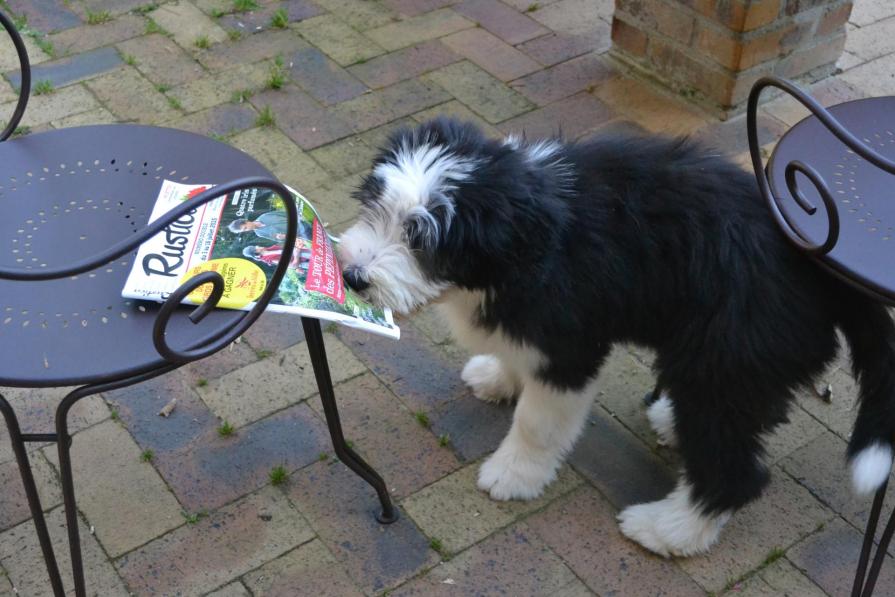 Doing the dishes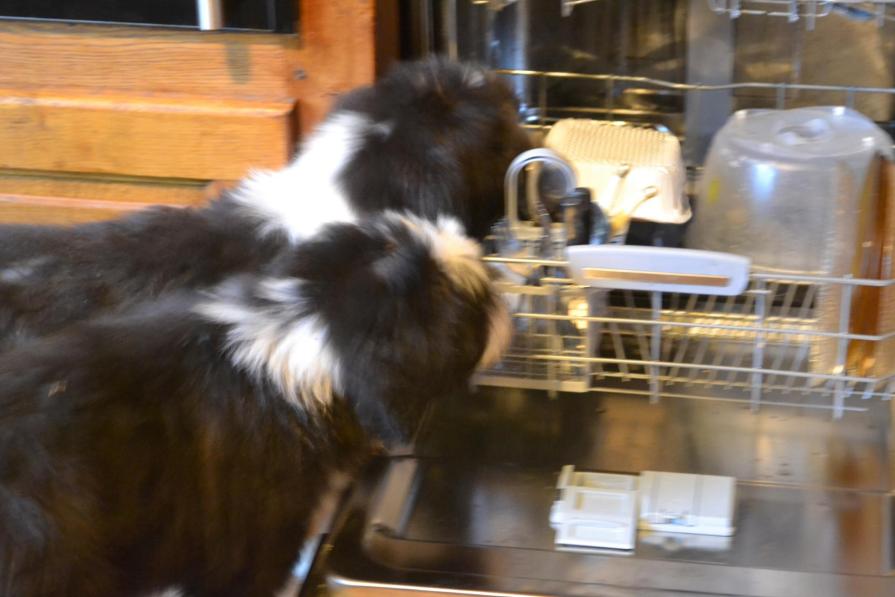 Between two playtimes, we continued the socialization work. We went to the market, meet lots of different people and dogs, with one puppy at the time! Driving, walking in the town, at the market… another puppy the next day, and the third puppy the other day!... We made three markets for a week!... and fery few time for the PC!
Some pictures " the market"...
Because Norman had to go in plane, we learned him to like his crate, and we made the same with the others puppies. I was (and his owners were too), anxious to think that Norman will be in the hold of the plane. But, he had a good trip and in fact less stressed than a long journey of 1500 km in a car, with the very hot weather of July!...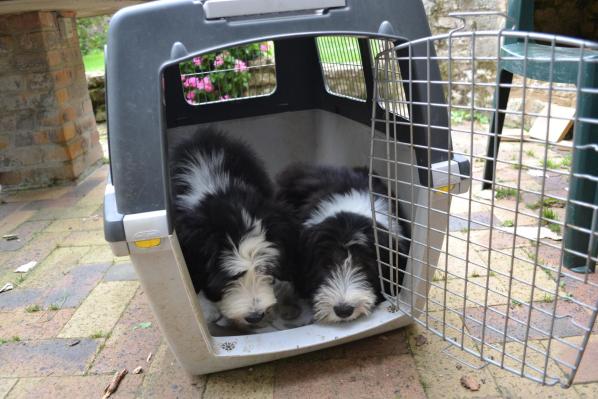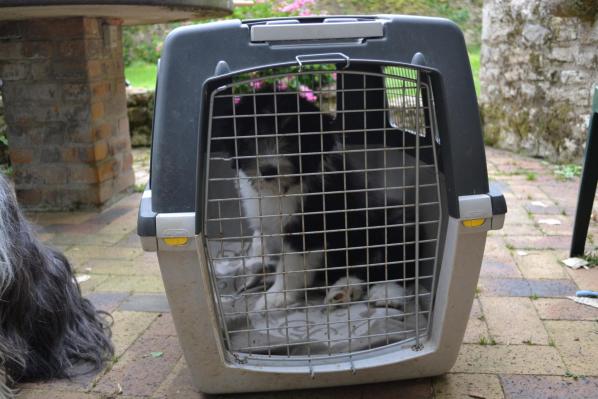 We had the luck of a big thunderstorm at home (yes, it was lucky!). Because we know that we have very zen puppies!
A video here: Thunderstrom...
And in July, Cerydwen and her 3 last puppies walked on the dunes, with a beautiful sun!...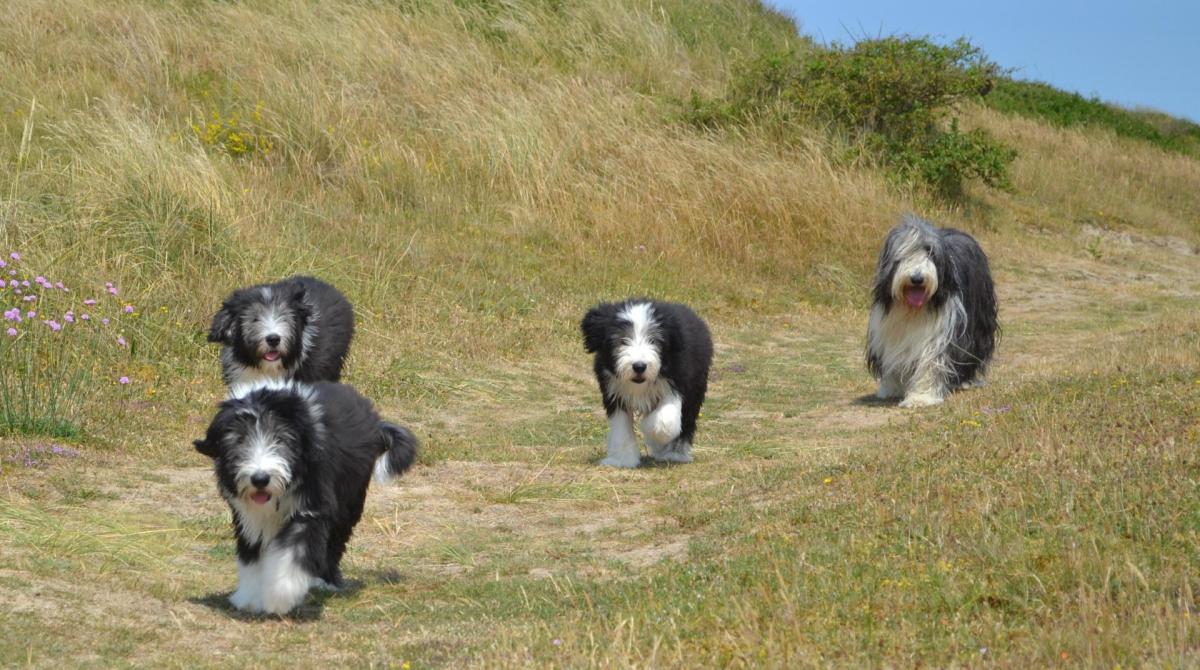 Other photos are here: puppies at the sea!