December 2015
December 2015
Christmas is fast approaching...
Every day, we will put here a surprise!... only if you are lovely people with your dogs!...
First Day!
D 2!... You were waiting?...
D 3!...
Nosework is the best activity for dogs!...
D 4!... Fun and freestyle with Hurdy!...
Today, we were at Rouen Dog Show.
Dreams was very happy to return at a dog show, giving many cuddles for the judge, and showing a very happy tail which gave her the second place!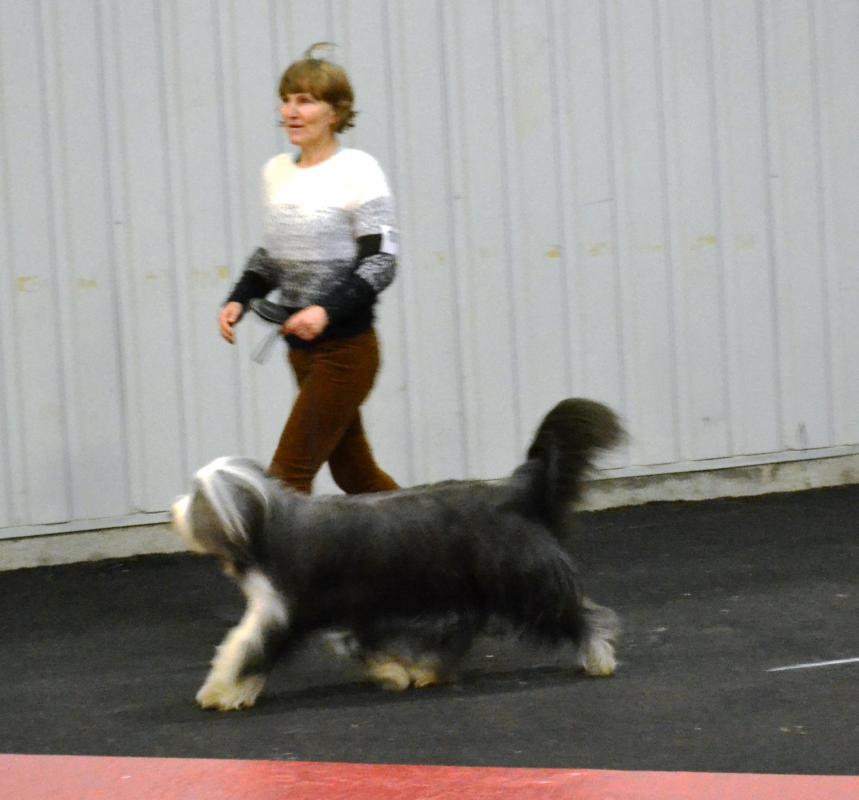 But Heelwork To Music is funnier than shows... Here is the surprise of the day!
6th Day, Cerydwen is playing freestyle on the beach!
Day 7!... Hurdy gives you the surprise of the day!
She likes to turn and twist, two paws on any objet, stable or mobile!
Day 8! Beardies are playing Santa's little helpers at home!
And today, Dreams helped me to take the laundry out of the washing machine!...
Ninth Day!... Cerydwen is a good girl, she put all the toys away!
Difficult when the rabbit refuses to jump in the box!...
Day 10! Hurdy is a very energetic helper! She brings us many logs on the fireplace!
Perfect for sitting in front of a cosy fireside!
Day 11! This evening, we are talking about Training! Some young dogs pull in leash!
Dreams shows us how we can train a dog to not pull and come near his people for walking everywhere...
Cerydwen brings her video for this day! Day 12!
What a thirteenth day! Our girls decorated the Christmas tree!... Join the fun!...
Today is the 14th! Here is Hurdy with her Christmas tree!...
The music is a friendly wink to Robin and Elodie in Germany!
Day 15! A true surprise this evening!
Not a bearded Collie, but our lovely donkey, Blondy, who is also a part of our family...
Day 16! It was in July: Cery and Eric's puppies in a great and funny play during a rainy day!...
You are good people? So, Dreams gives you the 17th video!
Clicker training with an embedding game for babies. It's not so easy, but she did a part, during only one cession!
D 18!... Dreams loves to do new and funny tricks!...
D 19! Near our home... two minutes in the calm of Cotentin marshes...
Day 20! All Cerydwen's puppies are on this diaporama!...
D 21!... Grooming this afternoon!...
D 22!... No time today for making a video... too many things to do at home! But Hurdy flies and tells you some words!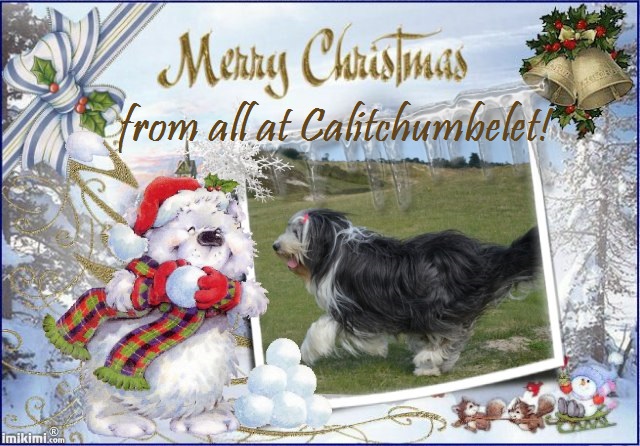 D 23: Everyone is waiting...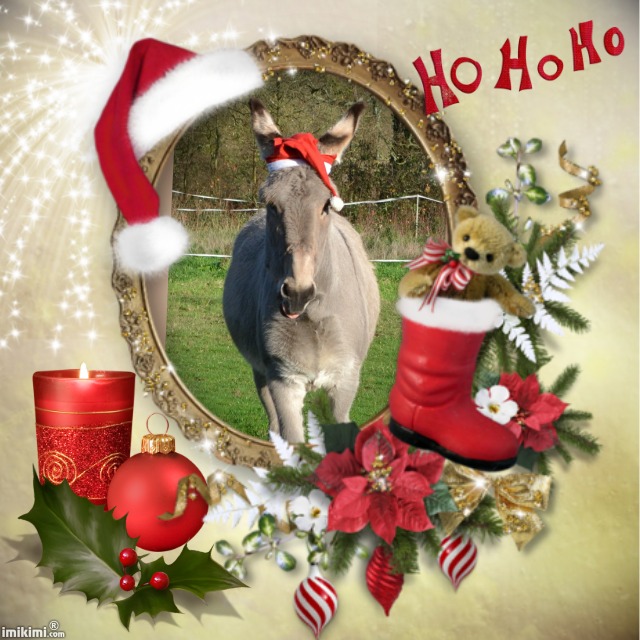 D 24!!! Merry Christmas to you!...