Février 2015
After a lovely trip in UK, Cerydwen expects puppies around April 1st.
She was very happy to be in the pub, and watched the comings and goings of people.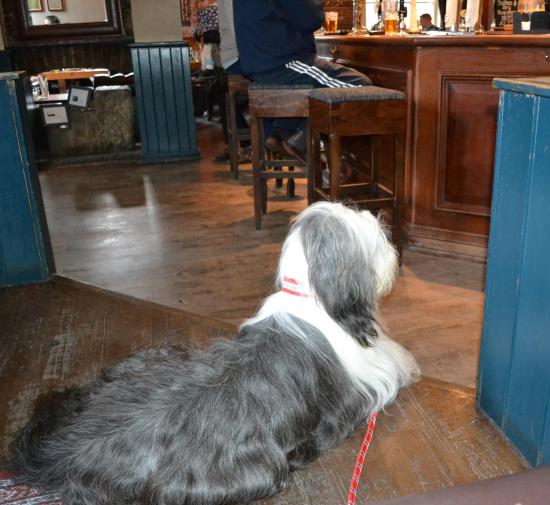 But the best was here:
Princess Cerydwen in her manor!...
"I'm waiting you, my Prince Charming..."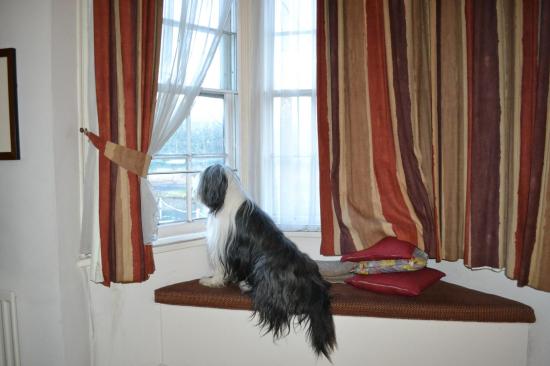 And if you like to smile... I made a little "photo love story"...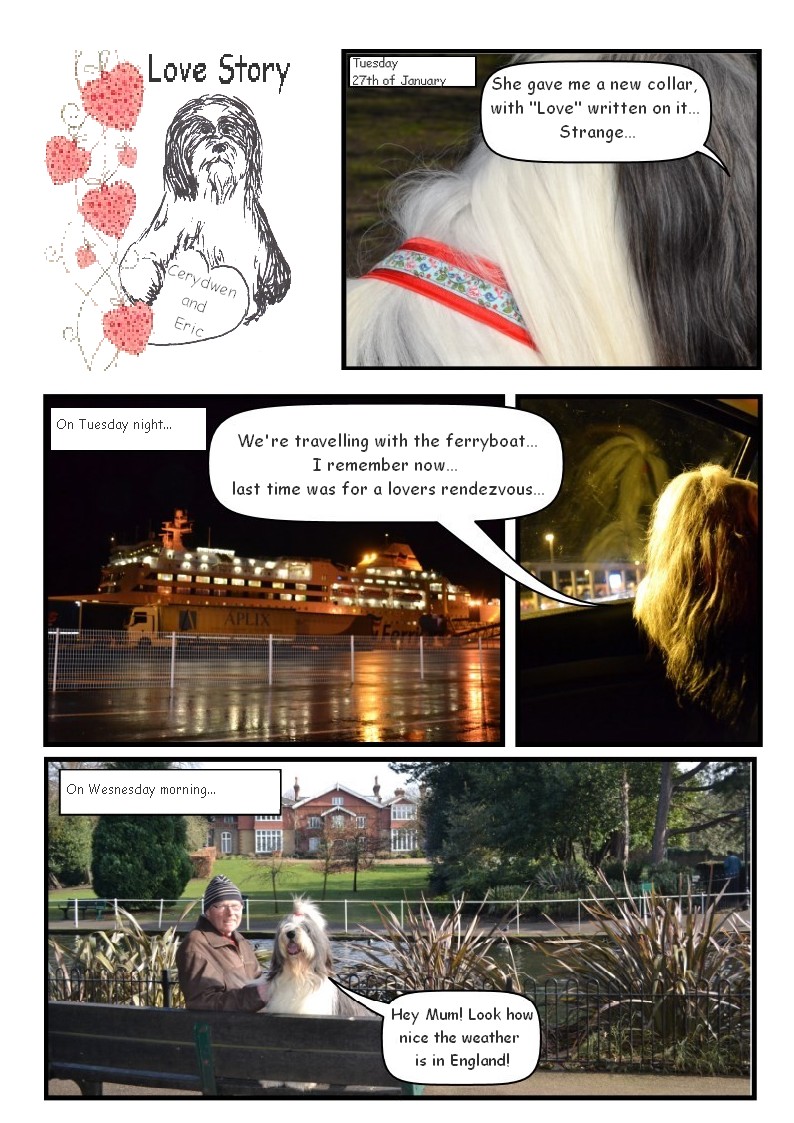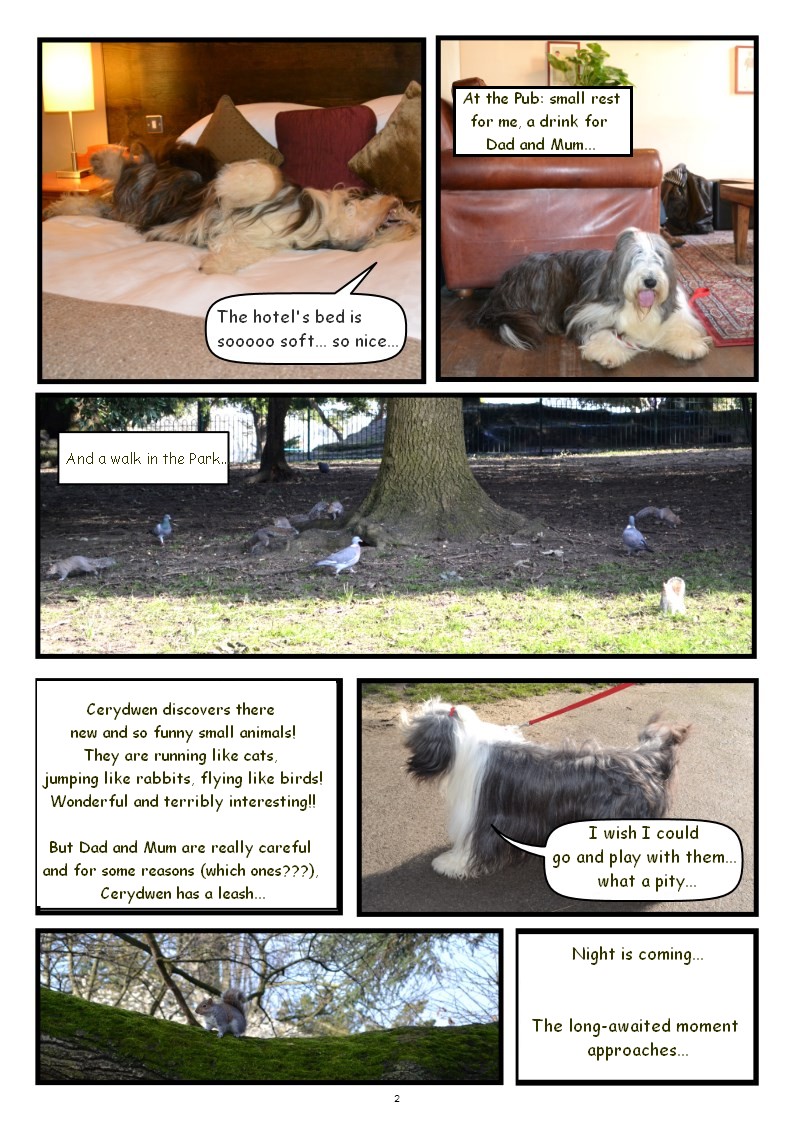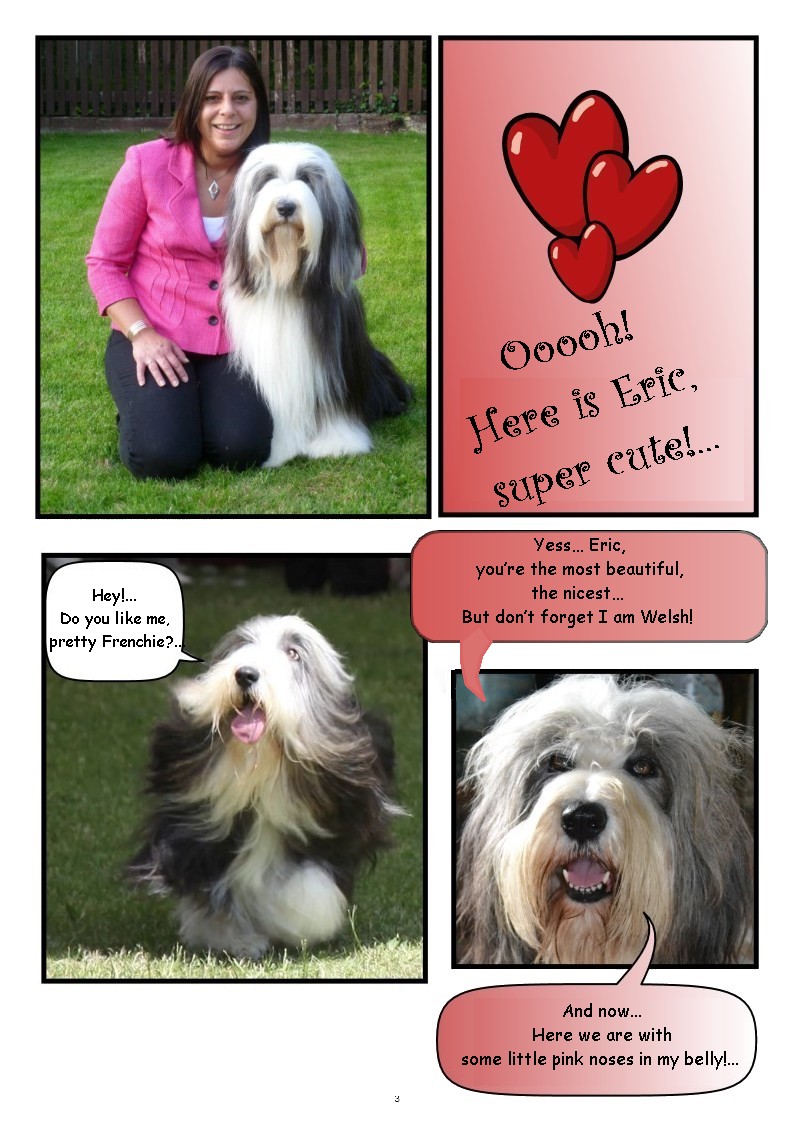 Eric, CH GB Sammara Over the Moon, bred by Sue and Willie O' Brien, is owned and very loved by Sarah and Dave Collins.